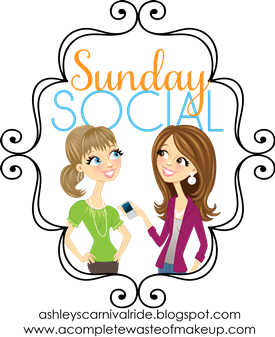 1. What is currently on your wish list?
Nothing at this exact moment. Working on a list to share with Grant for Christmas!
2. Share a new iphone app that you have recently discovered that everyone needs:
Myfitnesspal. Helps you keep track of what you're eating and how the nutrition facts break down.
3. What new fall show have you added to your DVR?
The X Factor. Britney, Demi, Simon, and LA. Yes please.
4. Share your social media links and tell which one is your favorite.
They are all in the right sidebar. Except I don't share my facebook account with the blogging world and that's my favorite. I love being able to keep in touch with everyone back home and see what they're up to!
5. What movie could you watch over and over again and not get tired of?
The Family Stone, My Best Friend's Wedding, You've Got Mail, Sleepless in Seattle, The Proposal, What Happens in Vegas, and OBVIOUSLY Father of the Bride. Ask Grant, I beg, BEG to watch them. And am SUCH a happy camper when they come on tv!